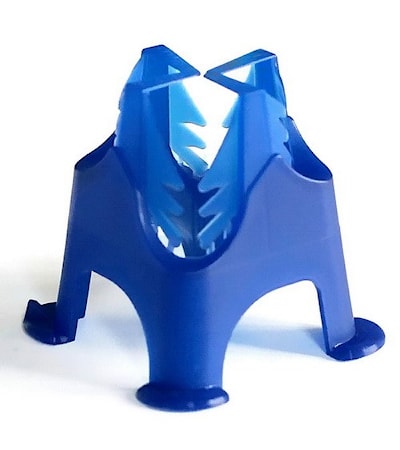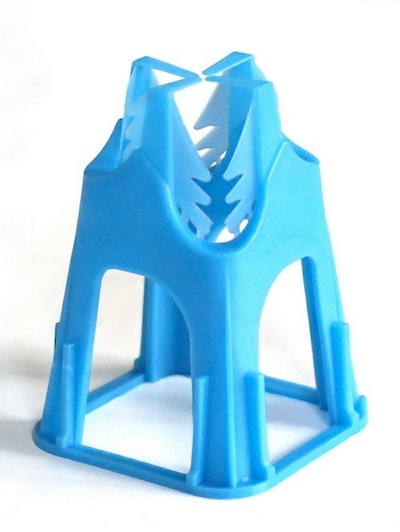 A series of plastic rebar spacers PTL Chair designed and manufactured by Plastic Technologies is dedicated to create a
concrete cover
of concrete structures from 25 to 160 mm and is recommended for use on a hard base as formwork or rigid base. Rebar spacers is used for easy installation on frames of all types of reinforcement bars (meshes) either steel or any composite materials.For general description, the model range, additional applications, benefits and examples of using please see "
Rebar Spacers
" section.
The new design
of PTL rebar spacers makes it possible to
essentially safe your efforts and cost
for reinforced concrete construction works: foundations, building frames and it's parts, floors, floor-levels, car roads sidewalks, bicycle & footpaths and so on.
Technical specification
Concrete cover layer, mm
25-35, 30-40, 35-45, 40-50, 45-55, 50-60, 75-85 (two stacked rebar spacers 50-60), 100-110 (three stacked rebar spacers 50-60) and so on
Rebar / rebar mesh diameter, mm
3 -16 (for plain bars)
3 -18 (for deformed bars)
Raw material
Polypropylene (primary)
Color
Neutral or bright (alarm) coloring (orange, red, blue, green, yellow, gray, white, black and others on request) to simplify the control of installation works
Loading force
Bears the load 150 kg, destroy under static load on cross-bar over 300 kg
Recommended consumption per 1 m2
3-5 pcs
Snapping on reinforcing bar / mesh
Special snap petals allow spacers to be fixed on the bars and crosshairs in a wide range of diameters from 3 to 18 mm.

Spacer's free rotation and falling out is prevented.
Application (surface for installation)
For installation on a hard base as formwork or rigid base